Happy Mother's Day!
It might not count for much but how about a bonus code from Kellogg's worth 100 points?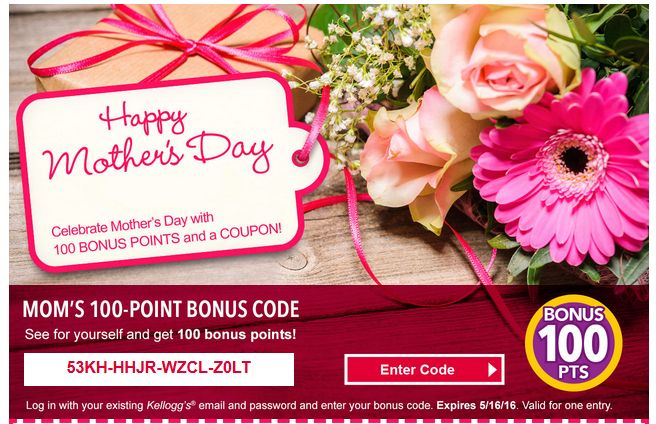 This code, 53KH-HHJR-WZCL-Z0LT, will be valid until May 16, 2016.
It's the only active code that I have for you right now since all the codes mentioned in my Kellogg's Family Rewards Code – March 2016 post are already expired. If you care to know any active codes, please share by leaving me a message. Special thanks to musicians friend store for this post!