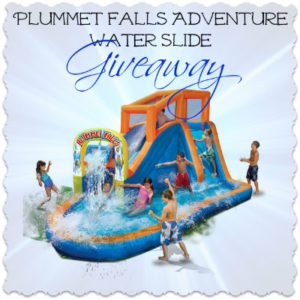 Would you like to have more followers in Twitter, Facebook or Pinterest for free? If you're a blogger, then sign-up for the Summer Adventure Event to have your links included in this giveaway.
Details
Host: Teri of Mom To Bed By 8
Prize: Banzai Plummet Falls Adventure Slide Water Park
Event dates: May 13 to May 28, 2013
Eligibility: Giveaway is open to US residents only.
Free Link: Either Facebook, Twitter or Facebook (with announcement post)
Free blogger sign-up form: Blogger Sign-up:Summer Adventure Event
Please don't forget to mention that GESHERY ONLINE referred you.